The #1 Learning Management System
​
We empower you to harness the power of AI-driven learning solutions that seamlessly adapt to your organization's unique needs. Leverage the comprehensive suite of Docebo tools to create personalized, engaging learning experiences that drive employee performance and business growth. Embark on a transformative learning journey with Docebo and empower your workforce to achieve their full potential.

Why should you go Docebo?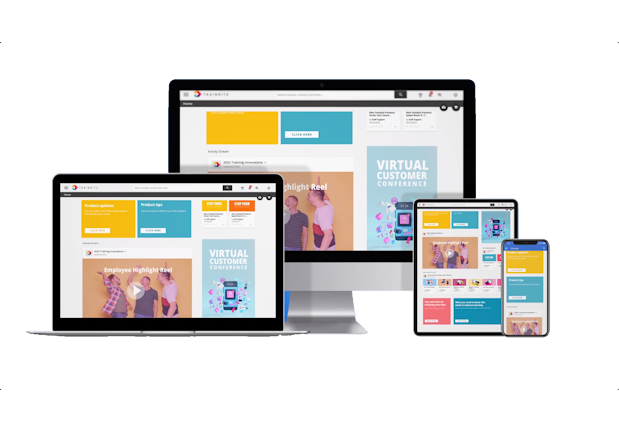 Beyond Intuitiveness

Everything is clearly laid out, self-explanatory and ready to use right away. Even the most novice learners will be able to navigate the platform seamlessly. It's the ultimate learning management system for businesses seeking to maximize the potential of their employees.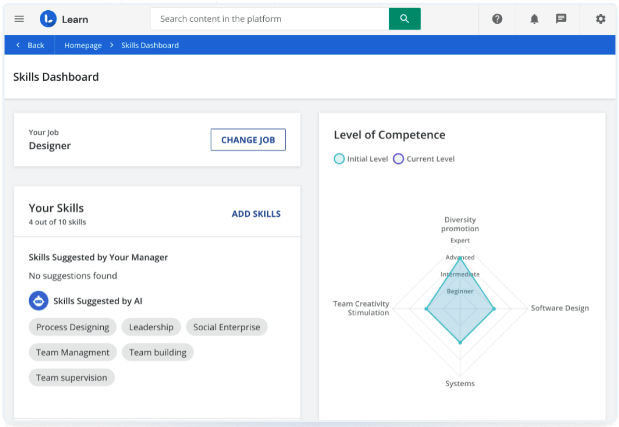 You're in Control

Whether you're catering to internal employees or external learners, this learning management system can be tailored to suit your unique requirements. Take control of the system's look and feel by customizing colors, fonts, and themes. Plus, you can modify the system's behavior to fit your workflow and learning objectives.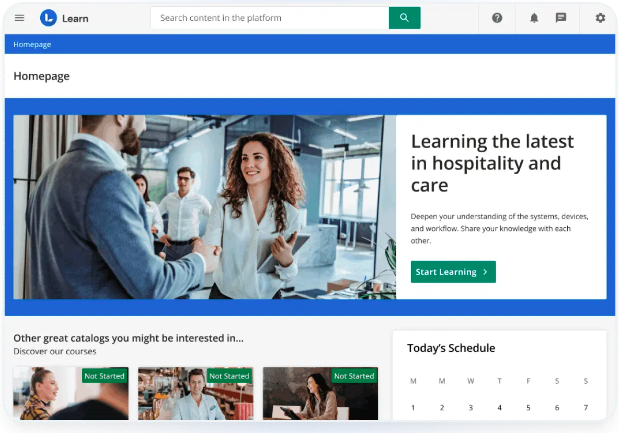 Evaluate & Measure

Establish a robust evaluation and measurement framework to assess the effectiveness of your learning and development initiatives at every stage of the Kirkpatrick model. Benchmark your results against industry standards to identify areas for improvement and maximize the impact of your training programs.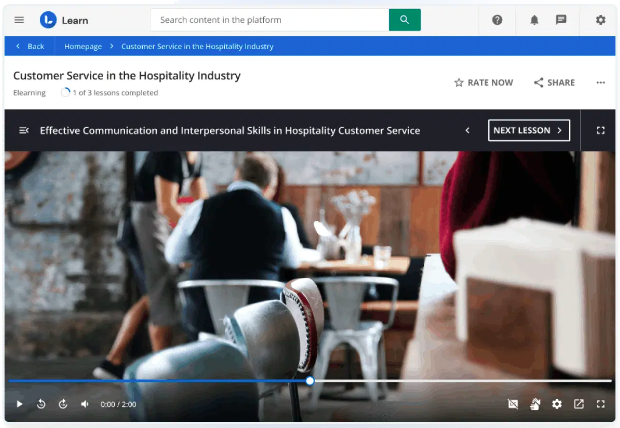 Pay-as-you-go model

This cost-effective external learning solution ensures that you only pay for the learners who are actually utilizing the platform. This means that you can save money on unused licenses and avoid overpaying for training that is not being used.
A Learning Ecosystem

​
Embrace a unified learning ecosystem with our cutting-edge, cloud-based, and integrated learning management system. Empower your teams and foster a culture of continuous learning with this comprehensive platform designed to deliver on every aspect of your L&D strategy.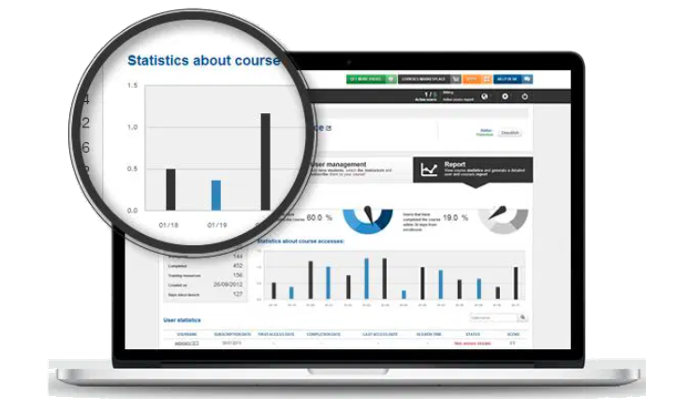 Leverage the flexibility of Docebo's multiple product options to create a customized learning ecosystem.

Sign up for a free consultation

Unlock your learning culture today with Docebo